2017-2021 Ford 250-350 Driver Bed Side Molle Panel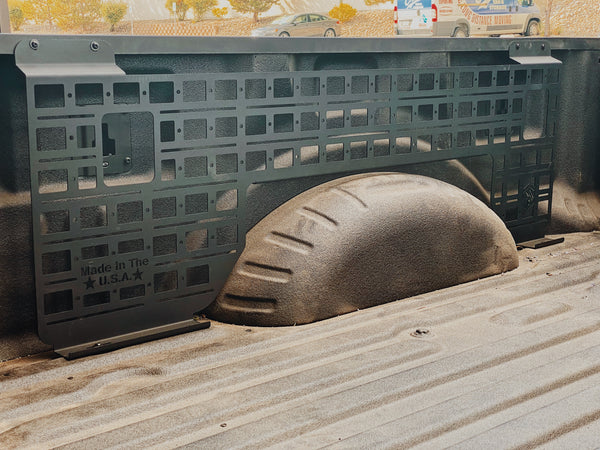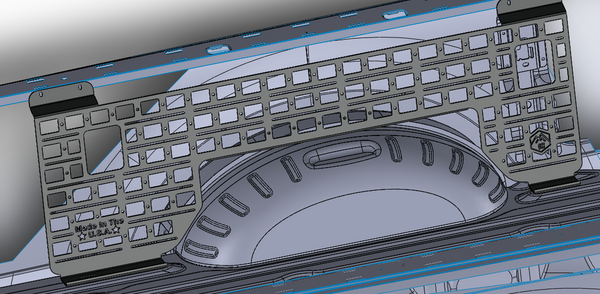 Wondering how to order Icky Concepts Products? The owner of Icky Concepts decided to move on to other projects and spend more time with family, so we're absorbing the brand under the CJC Built name and continuing production here in the USA. The owner continues to work with us on new designs and changes, and we're excited to expand the product line even further! Click here to order.
Is there a reason you can't run a full bedside panel? No need to worry anymore! These rear half panels allow you to run your truck toolbox, auxiliary fuel tank, or just run a smaller panel if you don't need a full size one. This panel is one of the strongest and most rigid we sell and still features the dual side mounting you know and love.
What is dual side mounting? Most Molle panels that are on the market tuck close to the bedside. While this looks "clean" it leaves a lot of function to be desired. What is why our panels focus more on function over looks. You are able to mount gear to both sides of this Molle panel, which doubles your gear capacity while you are on the trails!